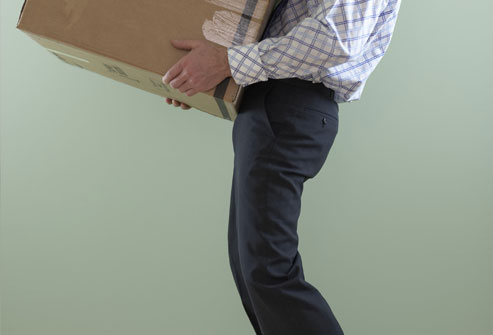 Want to move but don't want back aches? Well, I would advise you to invest a little money in hiring professional removals company. But, if you don't want to do that despite the obvious advantages, here's what you can do to move it by yourself without cramping your back.
Get moving equipment – See why I told you to hire professional service? Those removal companies are going to use equipment to ensure safety, so if you want to do it yourself, you will need some of these equipments. For example you will need a dolly for piano.
Spread your feet and bend your knees – While you move a box get into proper stance by spreading the feet as it will distribute the weight better. Don't twist your body too much and grip heavy items really firm.
Wear Back Support – Wearing support helps in preventing back aches and twists. Don't do it despite the support if you have a history of back injuries.
Don't Do it Alone – Never try to do it alone. Always have someone with you to support.
Don't Underestimate The Weight – Underestimating the weight or your back problems can go as far as disabling your back, permanently!
Few Minor Things To Remember – Take deep breaths and rest for a while after successfully moving an item. Do not hesitate to stop mid way if the grip starts loosening. Remove obstacle in your path to move these items effectively.