Express Moves are Specialists in Long Distance removals UK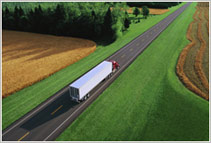 Express Moves provides specialized services for long distance moving with well conditioned vans and trucks. Our vehicles are regularly checked and maintained to deal with all long distance moves from UK to Europe and vice versa.  Our professional crew is experienced in movement of all sort of goods including Piano, car, cupboards, documents, art and fragile glassware. The provided crew can deal with custom inquiries. Also, our crew is multilingual and can deal with most authorities in any EU state.
Express Moves offers professional services whether it is a move from London to Ireland or from Paris to Munich.  Our crew can collect from any EU state and can deliver to any EU state. The expert and knowledgeable crew is geared with latest and most appropriate tools for the relocation, making loading, driving and unloading a piece of cake.
Since the vehicles frequently keep moving from England to Scotland for domestic removals  we offer reduced prices for smaller loads without you having to pay for bigger vehicle. Another score for Express Moves is the condition of our vehicles. Our vehicles are clean and presentable and are available in multiple sizes to cater the need of every size of household and business.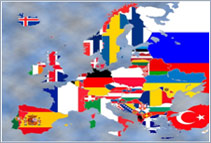 The latest trackers installed in our vehicles allow us to track the movement of the vehicle and thus ascertains that your possessions are never lost during the transit. Since we can pin-point the location of transport vehicle, we can provide a complete and an accurate analysis of the movement of vehicle to our customer through our team.
Our vehicles are never lost or left stranded because of our breakdown recovery system. If a problem ever occurs, our vehicles are immediately taken to nearby garage for repairs so they are able to continue the transport as soon as possible and deliver your items on time.
Express Moves is one of the best long distance removals UK Company when you are looking for reliable and professional long reaching removals.
For Further Assistance, Contact Us
Call Us Now on Freephone 0800 056 6592 or 0208 677 3436

Express Moves Head Office: 116 Greyhound Lane, Streatham, London SW16 5RN